Guadagno, Murphy Join Our Party Two Days after their Primary Victories
Two of the special guests attending the 20th annual NJ Chamber Open House in Trenton on June 8 were Republican Kim Guadagno and Democrat Phil Murphy. Fresh off their primary victories, the major party gubernatorial candidates mingled with New Jersey Chamber of Commerce members, as well as dozens of state legislators, county executives and mayors. The candidates even took a few minutes to congratulate each other, and pose together for a few photos.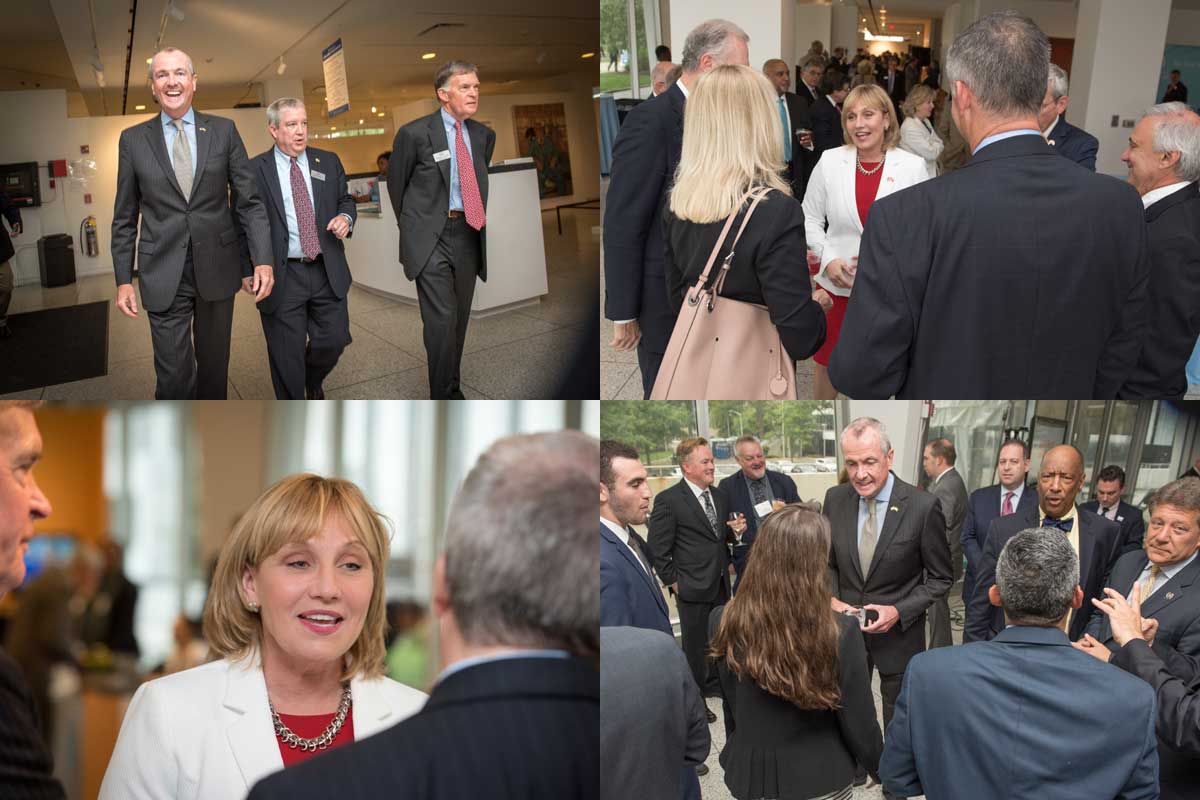 The hundreds in attendance at the Open House packed the galleries and the outdoor pavilions of the New Jersey State Museum. It was the fifth consecutive year the event was held across the street from our Trenton offices - a result of its growing popularity. There was great food, drink and ample networking opportunities for everyone, including the chance to talk to the candidates for governor.
For photos from the event, click on an image below: