The Edge for August 2017
An Exclusive Article for NJ ChamberEdge

It's reading season so we asked New Jersey business executives to share with us the books that have motivated and inspired them. Without hesitation, the Garden State executives named the titles of books that have spoken to them, along with the lessons they gained. Those lessons included empowering employees to execute their own ideas; retaining low-tech touches in a high-tech world; anticipating obstacles to be better prepared to overcome them; instilling a sense of compassion in employees; and finding a calling through a combination of talent, passion and demand. Even the execs' answers are motivational. Here is what they said:
Becoming Great, Maybe even the Greatest
While most know Jim Collins for his book "Good to Great," I was inspired by his book, "Great by Choice."
At Peapack-Gladstone Bank we are committed to becoming the greatest private banking institution in the world. That sounds daunting and many might feel unrealistic, but someone has to be the greatest - why not us? When you are the greatest in the world you have greater control over your destiny, and in the process of becoming and being No. 1, you can rest assured that all stakeholders are benefiting.
"Great by Choice" emphasizes that many leaders, by staying committed to core principles, can overcome events that cannot be predicted. It's about what you do before the storm hits. Themes that resonate with me include: fanatic discipline, productive paranoia and empirical creativity.
On our bank's journey to becoming the greatest, we are using these themes as a reminder that becoming the best requires hard, disciplined work. This strategy requires us to challenge ourselves to bring extraordinary value to clients in the form of ideas and advice. To compete on price or a product that has limited shelf life is a fool's errand. I strongly recommend those that want to challenge themselves give this book a read.
– Eric H. Waser, EVP Commercial Private Banking of Peapack-Gladstone Bank
In Business, like the Military, Effective rules of Engagement are Critical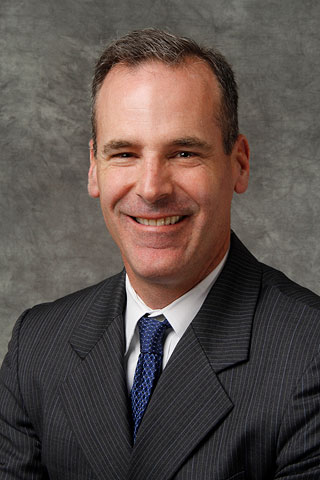 One of the most inspiring books I've read is "Team of Teams: New Rules of Engagement for a Complex World," by retired General Stanley A. McChrystal and co-authors Chris Fussell, David Silverman and Tantum Collins. Both a military and business book, the authors discuss how the challenges they faced in Iraq can be relevant to any business or organization small or large. A key takeaway for me is the value of a management style in which teams operate as a network with a shared consciousness, and every member is empowered to execute. Shared consciousness is created by sharing information among everyone, which in turn helps build relationships and trust. Empowered execution is when anyone can take action without needing approval as long as they provide appropriate context to their leaders. These two rules of engagement give small groups the freedom to experiment while driving everyone to share what they learn across the company. Ultimately, it allows for high adaptability even in the most complex and dynamic environments, which is key for my teams as we navigate one of the most important challenges of our time: how best to deliver and manage health care.
– Paul Marden, CEO of UnitedHealthcare of New Jersey
In a High-Tech World, Old-Fashioned Touches Go a Long Way
The business book that had a lasting impact on me is "The Personal Touch: What You Really Need to Succeed in Today's Fast Paced Business World," by Terrie Williams.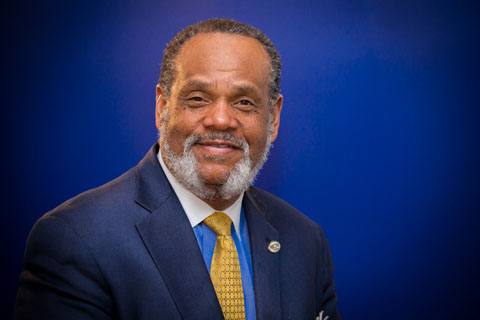 Terrie writes that old-fashioned, considerate behavior is what it takes to get ahead in our high-tech, fast-paced business world. Simply put, she believes that to do well in business you must do right by others: drop a line, return calls, remember names, be warm and honest and stock up on greeting cards. I took her message to heart and have been sending personalized notes for years. The next time you consider sending an email or a text message to a client, customer or employee, take a moment to think about composing a handwritten note instead. Think of it as an opportunity, not an obligation. Whether commending, apologizing, consoling or answering a question, the gesture of taking the time to write it is often more powerful than the message itself.
– Ralph Albert Thomas, CEO & Executive Director of New Jersey Society of CPAs
The Secret of a Dream Team: Anticipating Obstacles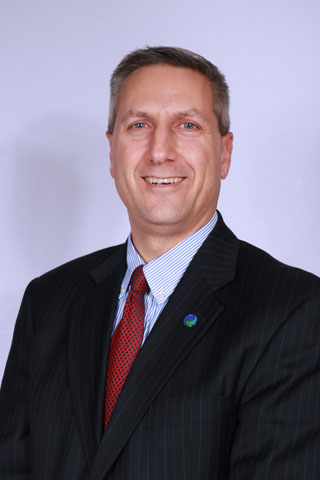 As part of my effort to assemble a team of strong performers to support my role as regional president of the southern region of OceanFirst Bank, I recently spent time reading a book by Mario Moussa, Madeline Boyer and Derek Newberry of Wharton-UPenn entitled "Committed Teams: Three Steps to Inspiring Passion and Performance." The information provided by the 100-plus simulations referenced in the book gives managers insight as to what predictably goes wrong, what typically goes right, and reflects on the methods to achieve optimal team work and success. This book has provided me a realistic roadmap for the management of my team, giving me the tools to identify obstacles and how to break them down so that I can get real with my team members in pursuit of peak performance.
– Vincent D'Alessandro, President, Southern Division of OceanFirst Bank
What Helps A Company Be A Great Place to Work? Compassion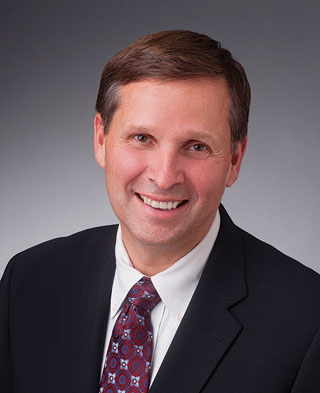 One of my favorites is "Onward: How Starbucks Fought for Its Life without Losing Its Soul," by former Starbuck's CEO Howard Schultz. He shares the story of when the company's 2008 North America leadership conference in New Orleans dedicated the last days of the conference to going into the local communities and help rebuild the city still in turmoil from Hurricane Katrina. More than 10,000 store managers and others worked on projects in what was considered one of the largest outpourings of corporate support. It was a powerful effort, underscoring the company's core values. That story inspired us to launch 'Withum Week of Caring' during which our team members from every office, in every state, are tasked to go into their communities during the three days before Thanksgiving to volunteer their time and talents to non-profits and charities. As we head into our sixth year of this initiative, our team members continue to be passionate about the opportunity to serve. They often share that it is one of the many things that makes Withum a great place to work.
– Bill Hagaman, Managing Partner and CEO, WithumSmith+Brown
Good Culture Fuels Execution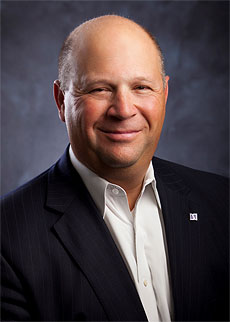 One of my favorite business books is "Execution, The Discipline of Getting Things Done" by Larry Bossidy, former CEO of Honeywell, and Ram Charam. I like the book so much that I share copies with many Sterling colleagues, as does our CEO. 'Execution' sets out a clear road map for getting things done. Taking a page out of the book, I help create a culture where people prioritize their work against core strategy and business goals - working across silos without encountering unsurmountable obstacles. Culture is the lubricant that smooths the way for execution. If colleagues can't or won't do what is necessary to create and implement actions that move business goals forward, strategy is dead in the water. At Sterling, as part of that framework, we have implemented new programs and activities based on employee feedback – which we take very seriously. We share survey results internally at all levels and across leadership, and we created a Culture Team to address feedback from our colleagues and act as a culture catalyst for the bank.
– David S. Bagatelle, Executive Vice President and President-New York Metro Markets, Sterling National Bank
Required Reading from The Boss: Broaden your Thinking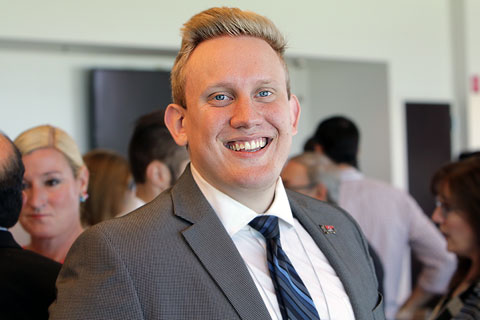 I learned from a book called "Leadership and Self-Deception: Getting out of the Box," by the Arbinger Institute. The CEO of the Devils and Sixers, Scott O'Neil, makes it required reading for everyone who works for the Devils and Sixers. After I was hired and before I began the job, I received the book in the mail with a note that said, "Read this book and email Scott about what you think." I was taken aback at first, and then I read it. I finished it in one day. I can see why Scott reads it and shares it. It says we are trapped in a box and the box represents narrow-mindedness and selfish thinking. The box stifles us from what we want to accomplish. The book provides a story with examples of how thinking outside the box helps you achieve team and personal goals.
– Chris Marra, Account Executive, Business Development of New Jersey Devils Entertainment
Your Calling is a Crossroad of Talent, Passion and Demand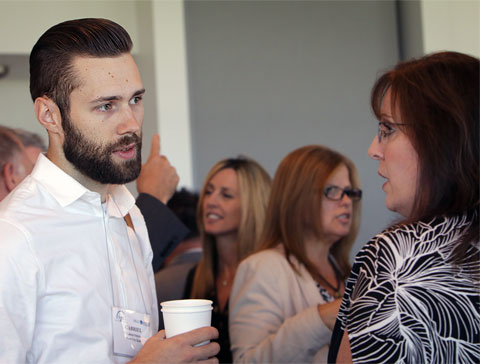 "Good to Great" by Jim Collins is a book I first read five years ago, and I've read it a few times since. He says, 'Determine what you are best at, what you are passionate about and what the world needs.' Where those three things overlap is your calling. Find that sweet spot, and you will be firing on all cylinders. It also helps you find the best place within the structure of an organization so you are most effective and productive.
– Gabriel Stiritz, Operations Director, New City Kids
---
Interviews and submissions are edited and condensed.