The Edge for September 2017
An Exclusive Article for NJ ChamberEdge
It's no secret. Many company executives say their most important asset is their people. They also say that hiring is one of the most challenging, and consequential, things they do. We asked New Jersey executives to share with us where they go to find talented people, and how they ensure that the candidates they hire will be good fits on their teams. This is what they said:
Take Referrals from Your Current Employees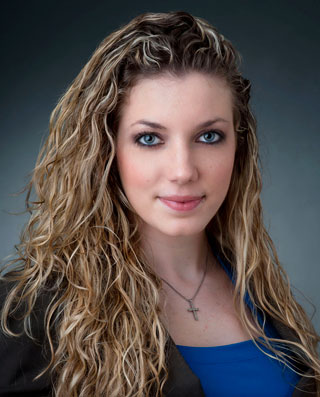 Our most successful resource is our employee referral program. When current team members recommend friends for positions, we find these candidates have a higher retention rate than those from other sources. We post news about new job openings on LinkedIn, and encourage our team members to share (the news) with their networks. Recently, we have seen a lot of success with Glassdoor (a recruiting website that includes company reviews by anonymous employees). The Talent Team at Withum has (encouraged) our team members to offer anonymous feedback, (which has increased) total views on our firm page on Glassdoor. These resources have helped us to attract star performers, which is the key to our firm's success.
– Michelle M. Aurich, Talent Acquisition Specialist, WithumSmith+Brown
Seek Master Networkers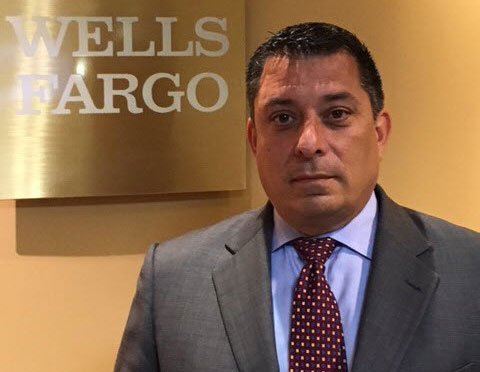 I seek candidates that are master networkers and have contacts with business owners. In addition to working with a Wells Fargo recruiter and posting open positions on various job sites, I meet future (job) candidates by attending business and community events, and while serving on boards and volunteering at nonprofits. I want a diverse candidate pool that mirrors the communities in which we do business. Belonging to organizations such as the New Jersey Chamber of Commerce is critical because you make connections at programs that you otherwise would not be able to make. The banking industry is a close-knit community, so my colleagues from other banks and I know all the talented individuals out there, and we all try our best to attract them to come work at our firms.
– Lou Gallo, New Jersey Business Banking Area Manager, Wells Fargo
Ask Candidates these Four Questions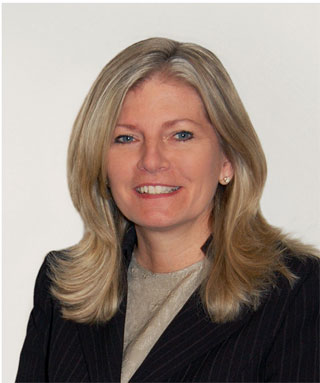 Our top source of talent is employee referrals. There is no better validation that we are a great place to work, develop and grow than when employees refer future employees. While networking face-to-face is a great way to meet future employees, LinkedIn and other networking sites are valuable (to access) a broader talent pool.Once a candidate connection is made, we seek a combination of knowledge, skills, cultural alignment, and other key components such as engagement and potential. A few questions that are helpful when assessing candidates are:
What are you seeking in your next role that you didn't have in your previous role?
What would your peers say they find most rewarding about working with you?
Tell me about a time when you had to complete a project within a tight timeline and what you did to ensure success?
Describe a task or project that you completed that was gratifying and tell me why you viewed it that way?
– Beverly Williams, Vice President, Human Resources, Langan Engineering & Environmental Services
Explore an Applicant's Customer Service Skills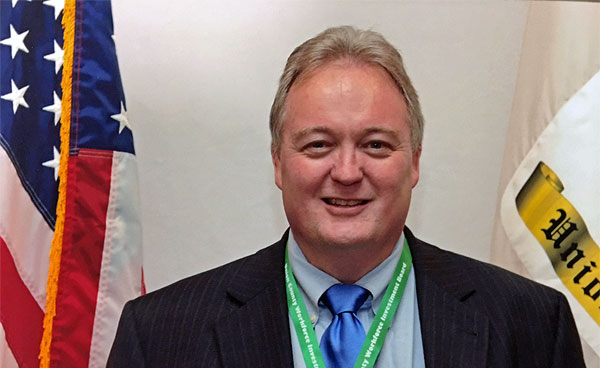 Our careers website displays open positions, and our reach has expanded through the use of job portals such as Monster and Indeed. We also advertise (job openings) on social media outlets like Facebook and Twitter. Our database allows our recruiters to screen applicants using on-line, pre-employment questions. This is especially helpful for high volume positions. Our recruiters attend career days and job fairs in order to make personal connections with potential applicants and increase our overall talent pool. Our interview process places an emphasis on customer service. We have found that the applicants' responses to customer service-related questions reveal a great deal about their philosophy in relation to patient care and customer satisfaction.
– Glenn E. Nacion, Vice President & Chief Human Resources Officer, Trinitas Regional Medical Center
Focus on Decision Making and Problem Solving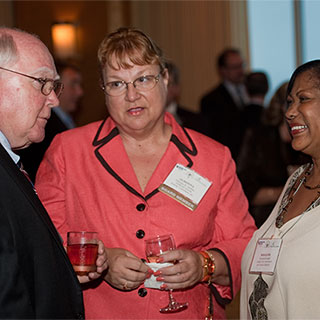 Since most key positions depend on decision making and problem solving, I recommend the use of interviewing techniques that ask candidates to convey their (career) journeys. The interviewer should focus on how candidates make key decisions such as their choice of college, choice of major, approach to finding first job after graduation, reasons for switching jobs, etc. The most specific example of this type of interviewing is the TOP GRADING method. Author Geoff Smart produced a training DVD to help human resource professionals learn which questions to ask.
– Aldonna Ambler, President, Ambler Growth Strategy Consultants
Promote from Within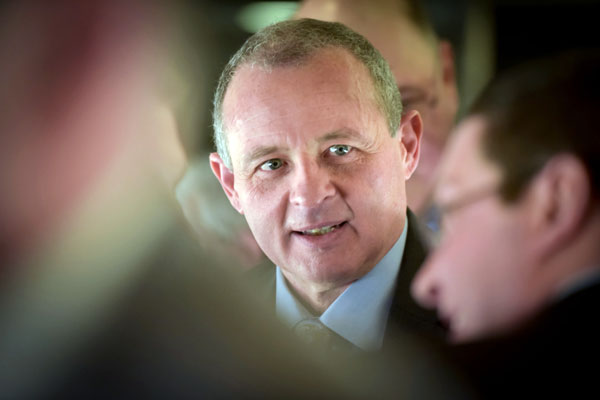 We work to prepare our people for the next stages of their careers. As part of this effort, we offer open positions internally first. When we seek talent externally, we work to secure the best and most diverse candidates. For entry level or positions with broad roles, we use resources including recruitment websites, social media channels, the military, churches and schools. For specialized positions, we use more focused websites to (find) candidates with specific skills. Our interview and assessment process includes behavioral-based questions to ensure the best candidates are hired. We're open to fresh ideas and diverse points of view. We believe that's why we succeed.
– Vince Maione, Region President, Atlantic City Electric
Can the Candidate Respect His or Her Teammates?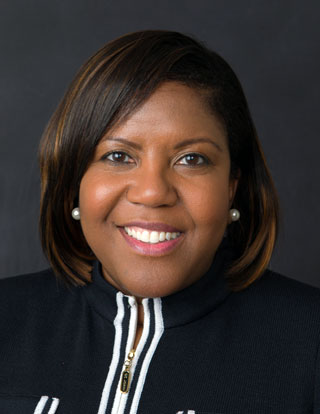 The remarkable thing about a health care workforce is that it involves so many more occupations than only those of the medical field – everything from food services to architects to front-end customer service representatives. We recognize the value of transferable skills, and very often seek individuals who may not have worked in health care but have skills in other fields that make them the perfect fit for our organization. This means our recruitment efforts need to be broad and focused.
We utilize many tools in our recruitment efforts, particularly the Atlantic Health System Careers website. It is supplemented by popular job sites and social media. We also champion growth and professional development from within. When a position becomes available, consideration is first given to Atlantic Health System team members.
A key part of recruitment is ensuring that every person we hire reflects the values of Atlantic Health System, such as inclusion, professionalism, integrity, and respect. Key among those values is respect. We believe that when we respect one another as colleagues that carries over into how we care for our patients.
– Nikki Sumpter, Senior Vice President, Chief Human Resources Officer, Atlantic Health System
Meet Applicants in Person to Evaluate their Character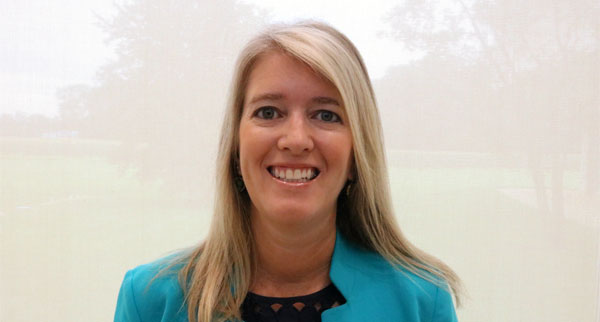 To truly be able to see how confident (a candidate) is or what kind of attitude and demeanor they have, meeting them in person is indispensable. Speaking with someone in person is a way to evaluate their integrity and character, and is just as important as their resume. At South Jersey Industries, we look for candidates that not only (have) the required technical skills, but also are well-rounded and able to fit into the company culture.
– Kim Eby, Senior Director, Talent Management for South Jersey Industries
Always be Looking for Your Next Employee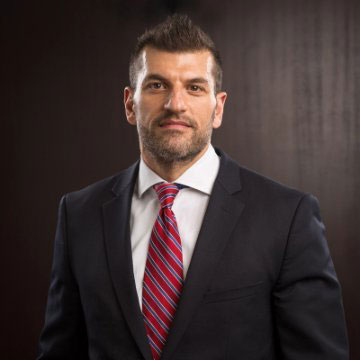 We have a three-prong approach to talent acquisition. First, we begin our relationships with students as early as their freshman year of college, and acclimate them to the firm through our Summer Leadership and Internship programs. By graduation, a strong relationship has formed and both parties know if a permanent position is the right fit.
For experienced professionals, we develop a pipeline of candidates with unique expertise and perspectives. Our generous employee referral program makes our own people a great source of talent.
Finally, (we are) on the lookout for future leaders by connecting with professionals on social media and collaborating with executive search organizations.
This approach has allowed CohnReznick to attract individuals with diverse backgrounds and experiences, which in turn helps us better serve our clients.
– Imad Khoury, National Director of Talent Acquisition, Human Resources, CohnReznick
---
Interviews and submissions are edited and condensed.